The Helpful Handout of How to Become a Herald
Criteria established by Mercedes Lackey
Based on the Heralds of Valdemar trilogy
Distributed by:
Queen's Own
The Official Mercedes Lackey Fan Club
P.O. Box 749
Laguna Beach, CA 92652 USA
Basic Requirements
I. Gifts and Talents
Determine your Gifts by rolling a six-sided die. Honor applies; what you roll is what you get. If you roll the same number twice, it means you have that Gift in double strength. Do not roll again for a different Gift.
| | | | | | | |
| --- | --- | --- | --- | --- | --- | --- |
| 1-3 = one Gift | | | 4-5 = two Gifts | | | 6 = three Gifts |
Gifts
Roll two dice, or one die twice, and add the numbers.
| | |
| --- | --- |
| 2-8: | Mindspeech (Also called Mindtouch, Mindreaching, Mindcalling and Farspeaking) |
| 9-11: | Farsight (also called Looking and Seeing) |
| 12: | Wild Talent (roll one six-sided die on the Wild Talent table below) |
Wild Talents
Roll one die.
| | |
| --- | --- |
| 1: | Empathy |
| 2: | ForeSight |
| 3: | Fetching (Roll again; if you get a 6 on a d6, your Gift is Firestarting) |
| 4: | Bardic |
| 5: | Healing (Roll again; if you get a 6 on a d6, you have been trained in Mindhealing) |
| 6: | Animal Mindspeech |
Regardless of your roll, you will always have limited Mindspeech with your Companion in trance.
Gift Strength
Determine the strength of your Gifts by rolling a six-sided die:
| | | | | | | |
| --- | --- | --- | --- | --- | --- | --- |
| 1 = Low | | | 2-5 = Normal | | | 6 = Strong |

II. Develop a Character
Develop a character (your persona--Who would you be if you could daydream yourself into Valdemar? Be the "real" you or as different as you please.) and write about him/her. Prepare a minimum of 3 pages.
This is a biography. Describe your persona's physical and emotional characteristics, likes and dislikes, whatever makes you uniquely you. You may use first or third person.
Remember, to write about your persona before s/he became a Herald and his/her Gifts manifested. A Chosen must learn to cope with his/her Gifts, not have his/her life built around them. Most Gifts manifest themselves around puberty; they are not evident at birth. (10 points)

III. Develop One or More Friend or Relative Characters
You needn't be quite so detailed in your descriptions of these other characters. But remember, you are writing about people you know well. Describe what your family and/or friends look like, their own character traits, etc. Again, a minimum of 3 pages. (5 points)

IV. Extra Point Requirements (5 points each)
Choose and complete the requirements for two (minimum) of the following:
Write a story of more than 3 pages.
Design a costume.
Create a costume.
Draw a picture of your character.
Draw a picture of your "other" character(s) or Companion.
Illustrate your story.
Write a poem.
Compose a song--music and/or lyrics.
Attend martial arts classes.
Draw a map.
Learn CPR.
Become a regular blood donor.
Become a volunteer.
Create an authentic recipe.
Start a local chapter of Queen's Own.
Learn to ride.
Learn the care and feeding of horses; write an essay of at least 3 pages.
Send a story, poem, or art to one of our zines.

After you have acquired 25 points, you may be Chosen.

Special Notes for Heralds
Stay within the rules of the Books. For instance, White Companions only; No Grove-Born Companions.

Your Companion can be of either sex.

Be sure to list your Companion's name as well as the Gifts you rolled for!

For General Rules, click here.

For Submission Instructions, click here.

For Helpful Hints, click here.
If you have additional questions, check out The Heralds of Valdemar FAQ.

Advanced Rank
There are several ways you can advance in rank as a Herald.
Specialties
To attain a specialty as a Herald:
Earn the points necessary to become a Herald.
Complete the requirements next to the specialty of your choice.

Teacher

Law: Write a 20-page paper on the real Legal topic of your choice.
Weapons: Earn a trophy, ribbon or other award in a major competition that involves weaponry. (Something like fencing or archery. The competition should be against at least another school, although state-wide, national and international competitions are grand <g>.)
Logic: Write a 20-page paper on deductive and inductive reasoning, what they are and how they relate to each other.

Messenger: Write a 20-page paper about the history of the Pony Express or about the modern US Postal Service.

Historian: Write a 20-page paper on the real historical event of your choice.

Exception: If you already a teacher of history at the Elementary, Junior High or Senior High level, you may automatically claim Herald-Historian status. However, please develop your Velgarth persona so others may interact with you in character.
Herald-Mage
You may work for Herald-Mage status once you've completed your Herald requirements.

Pending Chat List
Have additional questions about persona creation? Join the "Pending List" at
[This list is not currently working. We hope to reestablish it soon. In the meantime, you can send questions directly to Danya at Legend@malcor.com.]
The Pending list is a place for people to ask questions about the handouts, requirements, process of developing a persona, and so forth. It is not a book discussion list. The QO list rules apply to this list as well.
Zhai'helleva,
Herald-Mage Adept Danya Winterborn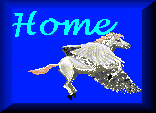 Return to the Queen's Own Home Page